ISF (10+2)
|
|
|
|
Cargo Import Brokers, Inc.

New Importer Security Filing Is Now A Requirement


Call: 800.747.0600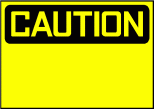 Failure to file 24 Hours prior to lading could result in a $5000 fine!
Effective January 26, 2009, U.S. Customs and Border Protection (CBP) requires an ISF 24 hours prior to an ocean vessel loading at foreign ports. The ISF filing is in addition to the existing advance cargo declaration (24 Hour Rule) and US Customs entry requirements. If an Importer fails to submit the ISF timely, accurately and completely, they will be subject to a claim for liquidated damages in the amount of $5,000 per transmission.
Most important is the ISF (10+2) rule requiring importers to supply certain data elements 24 hours prior to lading. Failure to do so will result in significant fines, as high as $5000 or even more.
Although CBP is not enforcing submission of all data elements at this time, CIB feels that as the January 26, 2010 deadline approaches, importers should be in full compliance with all ISF-10 data requirements as well as the two Additional Carrier Requirements (CBP chart on left).
The easiest way for an importer to make sure they are is in full ISF (10+2) compliance is through the services of any qualified licensed customs broker. For a nominal fee, US cargo importers can enjoy the confidence and peace-of-mind that their shipments are being expedited properly. Please contact CIB for full ISF (10+2) compliance information.
The newest issue on the compliance front is that the Importer Security Filing (ISF) or 10+2, is now a requirement. Immediate action is required of all US importers.
I M P O R T A N T: There can be only one ISF filer per shipment; either the importer or their authorized broker, but not both. Customers that want CIB to handle their ISF must download, then fill out and submit the POWER OF ATTORNEY and ISF REQUEST FORM to our office as soon as possible:
Cargo Import Brokers
Houston Customs Broker
Houston Freight Forwarder
Cargo Import Brokers, Inc. (CIB) is a licensed, full service customhouse broker, based in Houston, Texas, USA. CIB is a Customs Brokerage company and International Freight Forwarder that services both importers and exporters.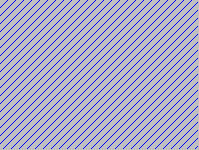 Port of Houston cargo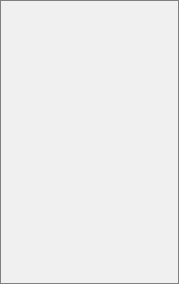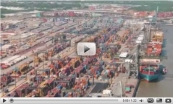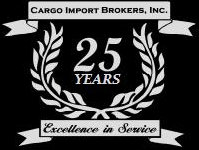 Celebrating 25 Years of Business Excellence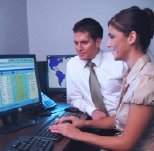 ATTENTION FIRST TIME IMPORTERS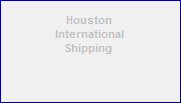 |
|
|
|
|
|
|
|
"CIB is ISF (10+2) ready, and we will do everything in our power to make sure our clients are in full compliance."