Import Blog
(ADVICE FROM AN EXPERIENCED CUSTOMS BROKER)
|
|
|
Cargo Import Brokers, Inc.

Be Up-To-Date on Current Regulations
U.S. Customs regulations are constantly changing. Since 911, it has been almost impossible for importers to keep up with all the changes. To do so requires a significant investment in time and effort. Currently, the new Importer Security Filing (ISF) or 10+2 requires immediate action of all U.S. importers. Please see the ISF page on this Web site:
A couple of hot spots we have noticed are new Federal Trade Commission (FTC) guidelines for the importation of textiles, United States Department of Agriculture (USDA) guidelines for wood packaging materials, wood products (LACEY Act), and US Food & Drug Administration (FDA) prior notices on food shipments under the Bioterrorism Act (BTA).
Recently, we heard about a shipping nightmare involving an importer and the improper treatment of palletized wood. A problem of this nature could result in a shipment being returned to the country of origin at the shipper's expense.
Be Aware of Severe Penalties
Enforcement of regulations by U.S. Customs can vary greatly. Unfortunately, sometimes violations can be devastating to importers. It is more important than ever for importers to be careful about being cited for negligence.
In short, regulations across the board are being strictly enforced. Furthermore, the shipper is expected to shoulder more responsibility for compliance, with little recourse for costly mistakes.
To avoid unnecessary and expensive situations, it is critical that shippers provide U.S. Customs with proper documentation in a timely manner. Failure to present the required information in the designated timeframe can result in monetary fines and civil litigation.
Be Knowledgeable about New Legislation
Obviously, the concern about terrorism after 911 has had a tremendous effect on importing and exporting worldwide. Being unaware of several new pieces of legislation, such as the Bioterrorism Act (BTA), that could potentially result in costly delays in the release of cargo.
Obviously, it is important that U.S. importers become knowledgeable about the new Importer Security Filing (ISF), 10+2 requirements. However, all qualified customs brokers, freight forwarders, consolidators and steamship carriers should be up-to-date on new policy changes and requirements. Nevertheless, shippers must be prepared for new regulations resulting from changing world events.

Call: 800.747.0600
Credit: US DHS
Customs Broker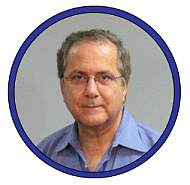 Rod Ulloa, President CIB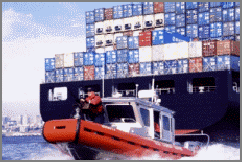 Cargo Import Brokers
Houston Customs Broker
Houston Freight Forwarder
Cargo Import Brokers, Inc. (CIB) is a licensed, full service customhouse broker, based in Houston, Texas, USA. CIB is a Customs Brokerage company and International Freight Forwarder that services both importers and exporters.
Port of Houston cargo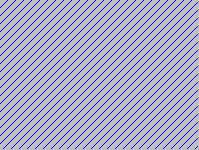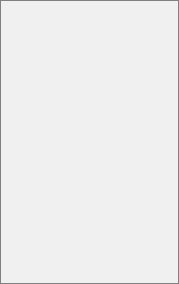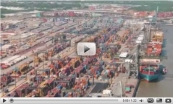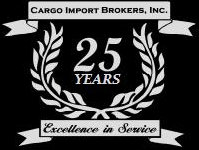 Celebrating 25 Years of Business Excellence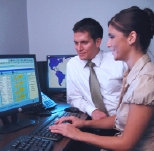 ATTENTION FIRST TIME IMPORTERS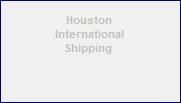 |
|
|
|
|
|
Avoid Unnecessary Shipping Nightmares
|
|
|